The 2009 Grandparent Portrait Show was the first of a series of bi-annual exhibitions of secondary school student artwork to communities of the greater Santa Barbara area served by the Student Art Fund. The works pay tribute to the artists' grandparents in a variety of media, including drawings, paintings, sculptures, photographs, and assemblage. The response for the first show was overwhelming and we were encouraged to present similar exhibitions.
"I would love to see this in a lot of towns, because it's a good, good situation," says Sally Arnold, member of the Student Art Fund Committee. "It's good for the kids, good for the families. And the artwork will go on some grandparent's wall as soon as the show goes down."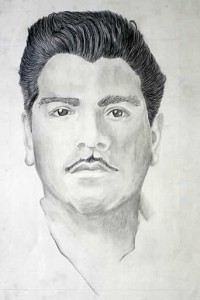 The 2009
Exhibition Gallery
Over 400 student artists submitted their work in 2009. From these, 118 finalists were selected by the judges to be a part of the 2009 exhibition at the Faulkner Gallery, from March 3 – 25, 2009. You can view the pieces in the 2009 exhibition here.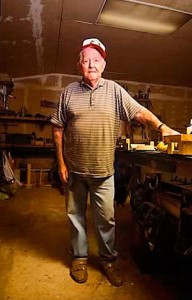 The 2009
Award Winners
Awards of Excellence were made to outstanding entries through a formal jury process, sponsored by area businesses and individuals, with the Best of Show Award provided by the Santa Barbara Art Association. You can view the award winning artwork here.

Thank You to Our Sponsors
The Grandparent Portrait Show is funded in part by the Community Arts Grant Program using funds provided by the
City of Santa Barbara in partnership with the Santa Barbara County Arts Commission and Student Art Fund.  
Our appreciation goes to the following sponsors:
Santa Barbara Art Association  •  The Scott Family •  The Goleta Valley Art Association •  The Santa Barbara Printmakers  •  The Rotary Club of Santa Barbara North  •  Gene Hill  •  The Patty Look Lewis Gallery  •  The Prigge Family  •  James Main Fine Art Gallery  •  The DeSha Family  •  Tom and Willa Mann  •  Montecito Bank & Trust