The 2011 Grandparent Portrait Show was the second in a series of bi-annual exhibitions of secondary school student artwork to communities of the greater Santa Barbara area served by the Student Art Fund. The works pay tribute to the artists' grandparents in a variety of media, including drawings, paintings, sculptures, photographs, and assemblage. The response for the first show was overwhelming, and we were encouraged to present a similar exhibition.  We found that it takes two years of preparation by the committee, art teachers and others.  Additionally the costs were such that we needed to rely on grants from the local communities and the support of local businesses and individuals.
The 2011 Grandparent Portrait Show was on exhibit at the Faulkner Gallery at the Santa Barbara Public Library from March 3 – 24. Over 700 people attended the opening reception, where cash awards and ribbons of merit were given.
"Incredibly valuable concept and beautifully realized! Congratulations! How wonderful for our families, our community, our country."
— Visitor to the 2011 Grandparent Show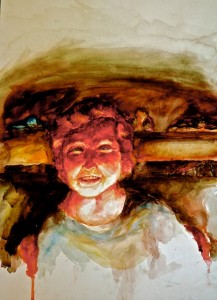 The 2011
Exhibition Gallery
Over 500 student artists submitted their work in 2011. From these, 157 finalists were selected by the judges to be a part of the 2011 exhibition at the Faulkner Gallery, from March 3 – 24, 2011. You can view the pieces in the 2011 exhibition here.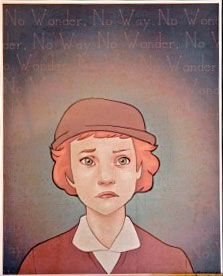 The 2011
Award Winners
Awards of Excellence were made to outstanding entries through a formal jury process, sponsored by area businesses and individuals, with the Best of Show Award provided by the Santa Barbara Art Association. You can view the award winners and their artwork here.
Thank You to Our Sponsors
The Grandparent Portrait Show is funded in part by the Community Arts Grant Program using funds provided by the
City of Santa Barbara in partnership with the Santa Barbara County Arts Commission and Student Art Fund.  
Our appreciation goes to the following 2011 Awards of Excellence Sponsors:
Santa Barbara Art Association  •  Montecito Bank & Trust •  Gene Hill •  Santa Barbara Printmakers  •  DeSha Family  •  Prigge Familly  •  Channel City Camera Club  •  Goleta Valley Art Association •  Sullivan Goss  •  The Aquiesse Company •  Thomas and Willa Mann  •  Worldview Pictures of Ventura